This Sunday, we have a very special event after our usual show! Octavarius has partnered with the Spirits of Mexico Chicago, and this Sunday, July 1, we invite you to join us after the performance for a special post-show tasting reception. The reception will feature EC Charro Tequila and will take place in the Comedy Sportz Theatre.
EC CHARRO is one of the 40 plus brands participating in this year's Spirits of Mexico Festival in Chicago from July 11-12. We will also have special discounts for other Sprits of Mexico Chicago events coming up soon. The Spirits of Mexico is the largest festival for tequila in North America, and we are honored to be a part of it this summer!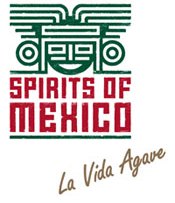 Thank you to the Spirits of Mexico for the special featured section on the Spirits of Mexico website! Come check out this week's British Invasion show at 7pm, and we invite you to stay afterward for the tasting reception at 9pm!