On March 19 2010 I began my quest to get Tim Meadows to have pizza with me by asking him on his facebook page.  Here are my 31 posts, 1 video, and fb event over the course of about a year and 4 months.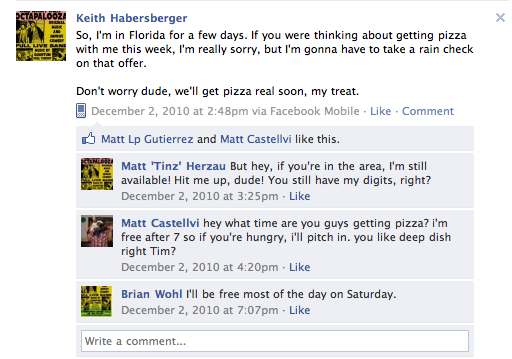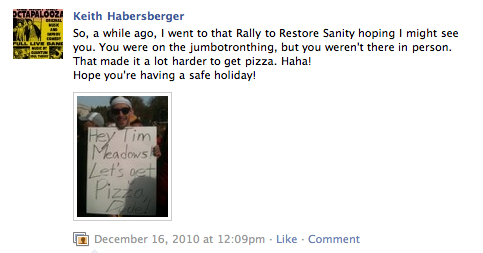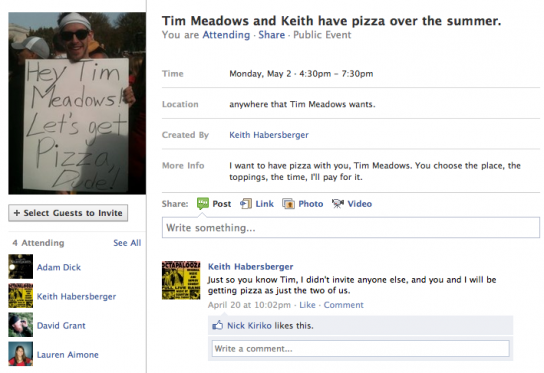 Unfortunately, with this next post came the end of my quest.  It wasn't the end I was looking for, but at least I finally got a response.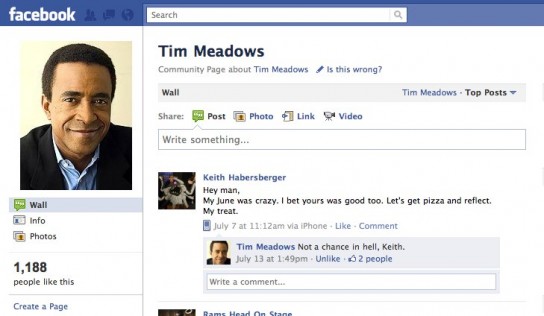 If you'd like to try to get pizza with him yourself, here's his facebook fan page.