This Sunday, June 24, is the one-night-only Octavarius: Dungeons and Drag Queens show! The show will begin at 7pm at the Comedysportz Theatre and will coincide with the Pride Parade and festivities. In preparation, we have created some badass drag queen characters for each member of the group using photos from previous shows. Featuring…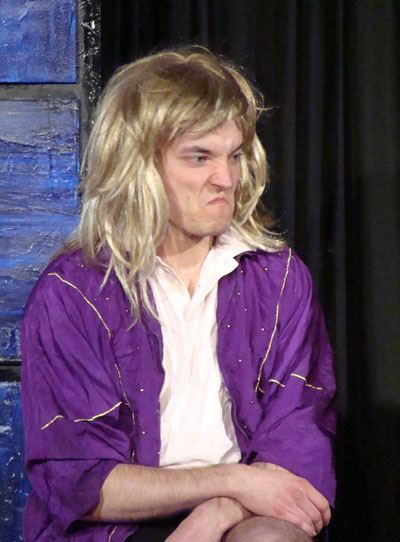 Name: Mikyu Luvablonde
Race: Elf
Class: Monk
Strength: 17
Dexterity: 12
Constitution: 5
Intelligence: 11
Wisdom: 7
Charisma: NEIN!
Weapons: Ninja cat claws to scratch out the corneas of the enemy. And to draw a tiny heart on their cheek afterward. Track jacket of light can halt penetration of swords while glowing.
Special power: On rare occasions, death stare can be used for 5 seconds, which shoots gold glitter-fire laser beams from the eyes and kills anyone who makes direct eye contact.
Language: Able to switch rapidly between English, German, and Japanese, but can only speak in numbers.
Remember to check out Octavarius: Dungeons and Drag Queens this Sunday at 7pm!